SYMONITE PANELS: THE TRUSTED FACADE RECLADDING SPECIALISTS
When it comes to transforming the exterior of a building, few things are as impactful as a reclad. However, executing a reclad successfully is not just about aesthetics; it's about ensuring structural integrity, compliance with building codes whilst minimal disruption to occupants.
As architects or building owners, partnering with an experienced facade recladding expert can bring your visions to life, breathing new life into existing structures and ensuring they stand the test of time. Over the last decade the Symonite team has earned a proud reputation as the trusted, go-to specialists for recladding in New Zealand.
SPENCER ON BYRON HOTEL, TAKAPUNA
The iconic Spencer Hotel, a 21-floor building situated in Takapuna, Auckland. Comprising a hotel, owner-occupied and tenanted apartments, the building's original external cladding system no longer met the requirements of the NZ Building Code.  The hotel remained operational throughout the recladding process, avoiding significant revenue loss and the final result is impressive. [READ THE CASE STUDY]
THE NAUTILUS, OREWA
After it was discovered The Nautilus Apartment building facade had issues, Symonite Panels was brought on board to take care of the reclad. An iconic project visible from the wider area, restoring the building to its former glory was a job well done. [VIEW GALLERY HERE…]
5 KENT TERRACE, WELLINGTON 
In the heart of central Wellington, the 5 Kent Terrace project posed a unique challenge; a nine-storey apartment reclad with all 40 apartments fully occupied during the process.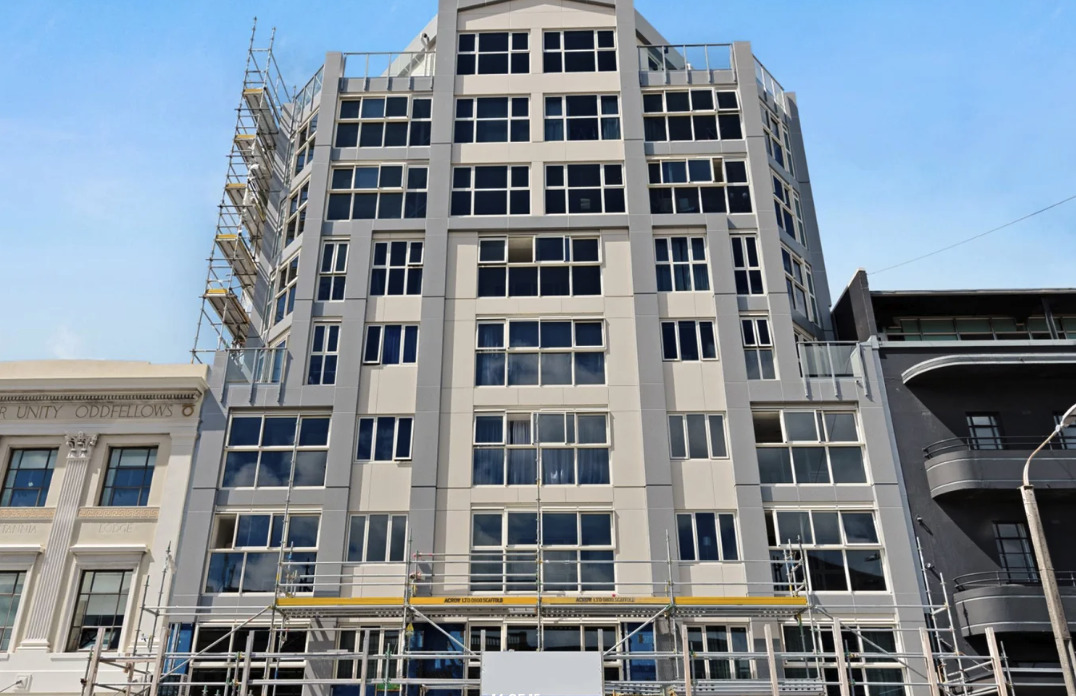 Symonite services can help with the replacement of cladding, windows and doors as well as fire barriers (Siderise). The Design and Engineering team can provide drawings and Producer Statements for consent as well as methodology and program requirements.