The aluminium composite panel with a fire-retardant mineral filled core.
Your Title Goes Here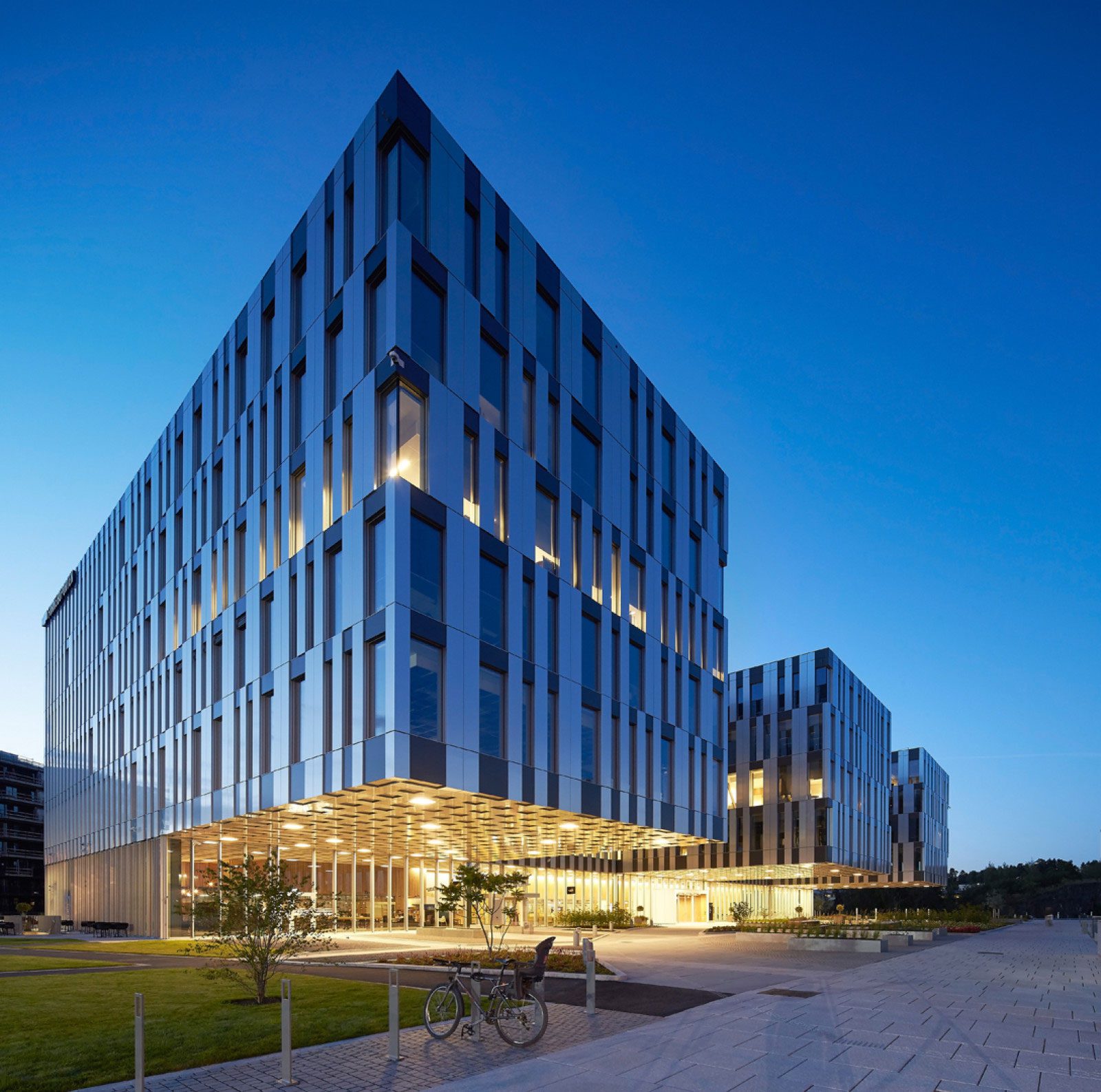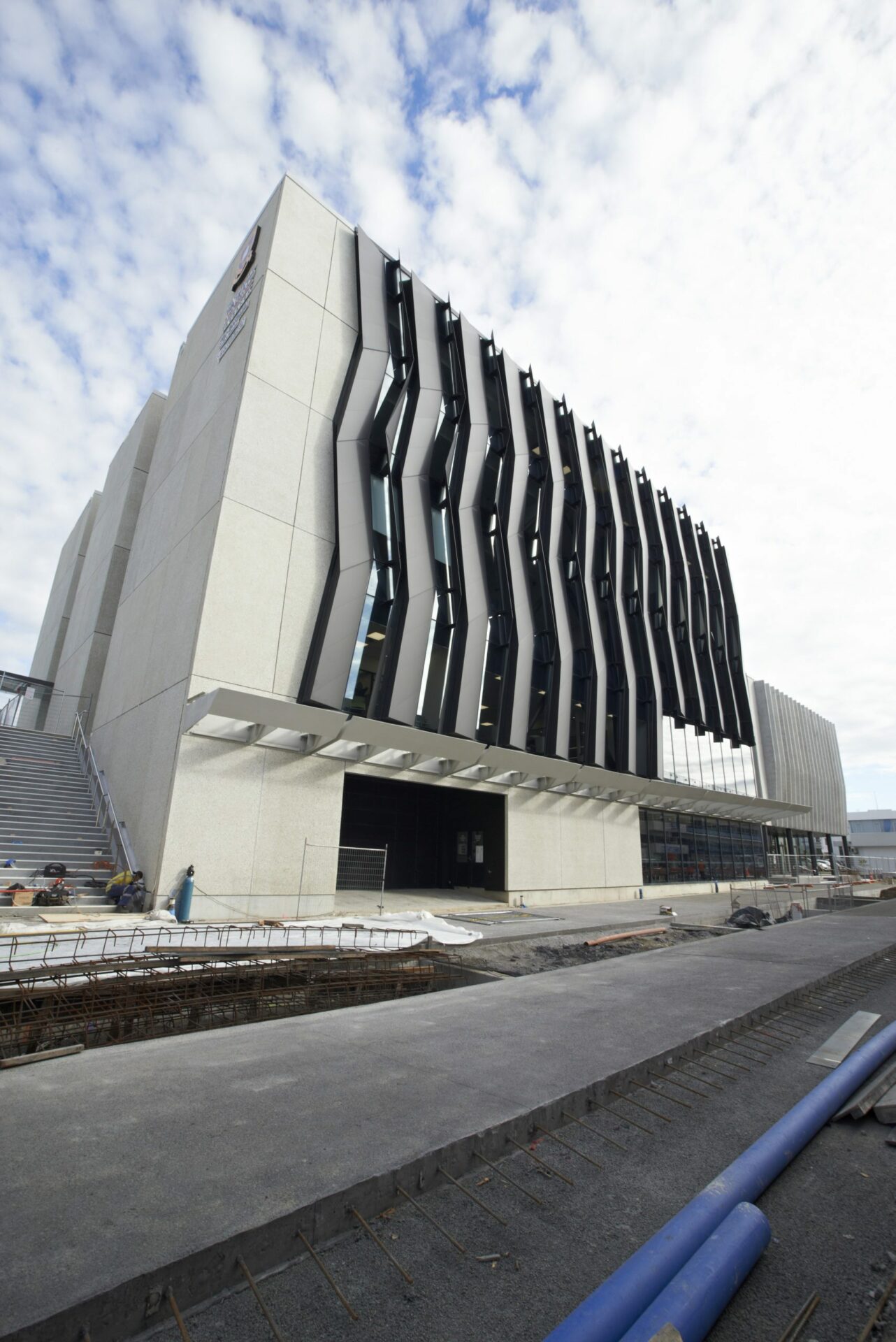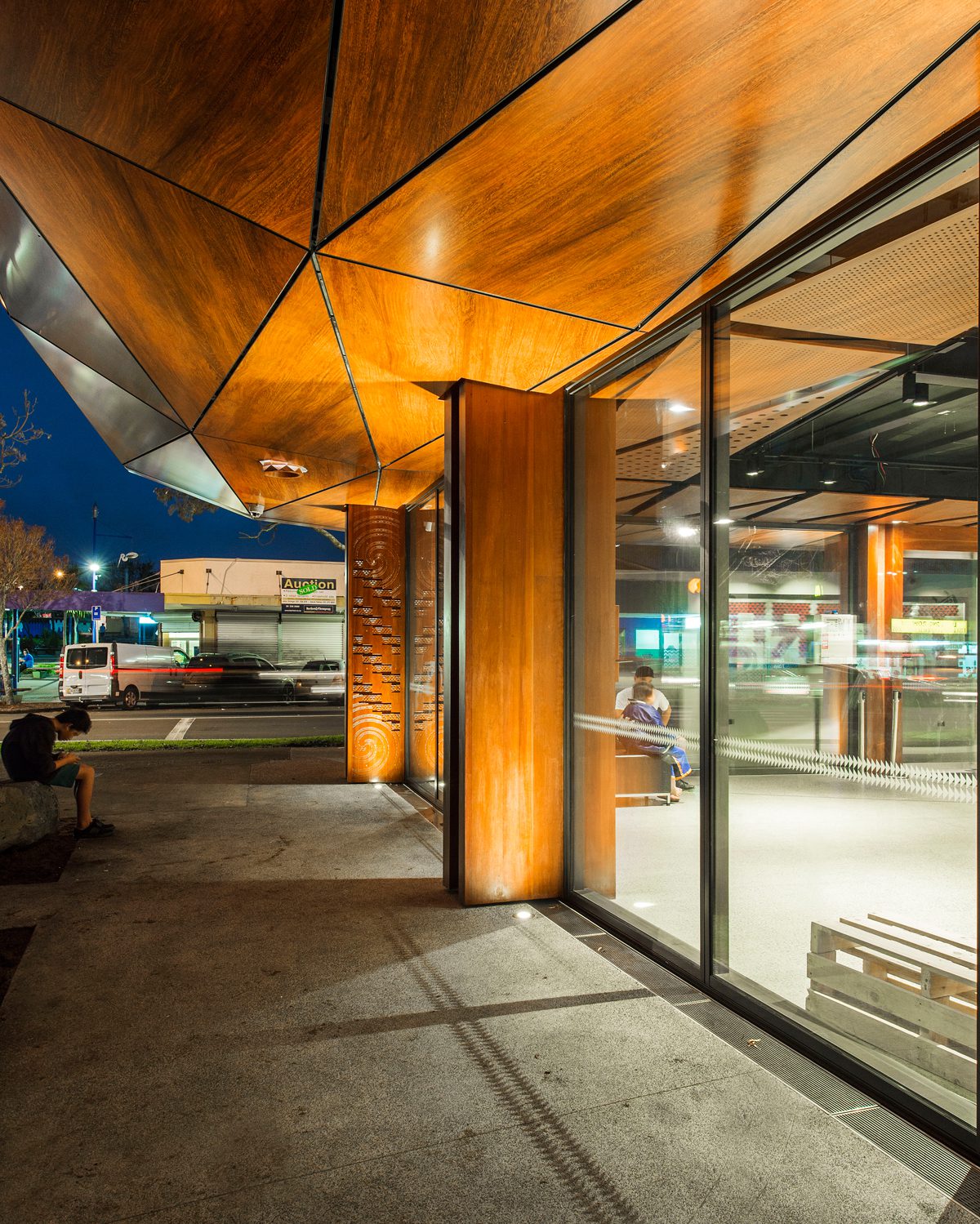 Your Title Goes Here
ALUCOBOND PLUS consists of two aluminium cover sheets and mineral-filled core. The unsurpassed finish and flatness of ALUCOBOND PLUS, its dynamic range of colours, formability and weather resistance allow the designer complete freedom of creativity. ALUCOBOND shows excellent product properties such as extraordinary flatness, a large variety of colours and perfect formability. It has been developed as a rigid and, at the same time, flexible fascia material for architecture.
ALUCOBOND plus has been developed exclusively for the more stringent requirements of the fire prevention regulations in architectural products. Thanks to its mineral-filled core ALUCOBOND plus meets the stricter requirements of the fire-classifications. It is hardly inflammable and offers all the proven product properties of the ALUCOBOND family, such as flatness, formability, resistance to weather and easy processing. ALUCOBOND® PLUS is used in projects ranging from the precise construction of apartment buildings, high rise buildings, company offices, commercial and industrial buildings to the prestigious landmarks of modern urban construction.
PAINT FINISH
The face sheet of aluminium shall be finished in a factory applied fluoropolymer (PVDF or FEVE) high performance coil coating in accordance with EN13523, ECCA Quality Label and Voluntary Specification AAMA 2605-11.Note: Spray applied coatings are not acceptable.
Rear face aluminium sheet to be left in chemically cleaned mill finish condition unless noted otherwise.
Front face sheet, shall be factory pre finished in colour or finish selected from the manufacturers: Standard Colour Range. Non standard colours or finishes to customers selection will be subject to minimum order quantities.
BENEFITS
Substructure and fasteners are inexpensive, easy to handle on construction sites, easy transportation
Planning and design freedom Uniform brand presence worldwide
Guaranteed durability; improved dirt resistance
No sound-absorbing layer (anti-drum coating) necessary
Easy processing with standard tools and procedures
Short installation time, fixed deadlines, low costs
SCOPE OF USE
High and Low Rise Applications
Re-Cladding or refurbishing
Public and Health Care Buildings
Public offices and civic centres
Residential Applications
CHARACTERISTICS
Light, high bending stiffness, outstanding flatness (4 mm ALUCOBOND

 

is only about half the weight of 3.3 mm solid sheet material with the same bending stiffness)
Wide range of colours
Consistent colour quality and layer thickness
Very high corrosion/weather resistance due to PDVF-coating and the special AlMg1 alloy
Vibration-damping
Easy to fold and bend
Large formats up to 2 050 mm width
CODE COMPLIANCE
ALUCOBOND, and Symonite Panels Ltd is BRANZ Appraised, confirming that our product, supplied and utilized by our company, is a clear demonstration that our product meets mandatory compliance requirements.
Environmentally Friendly
During the life cycle of ALUCOBOND composite panels, no environmentally hazardous substances are released at any time. The material is free of CFCs and completely recyclable. All lacquer formulations used contain no heavy metals according to RoHS and REACH. Used as a rear-ventilated façade, ALUCOBOND considerably enhances a building's energy audit. High quality standards and longevity underpin the policy of ecological and sustainable architecture. A comparison according to ISO 14040 showed that the life cycle assessment of ALUCOBOND is on a par with pure aluminium and fibre cement material. The test was carried out on a one-square-metre advertising banner with regard to waste factors, eco-indicators, CO2 emission and primary energy consumption.