The aluminium composite panel with a fire-retardant mineral filled core.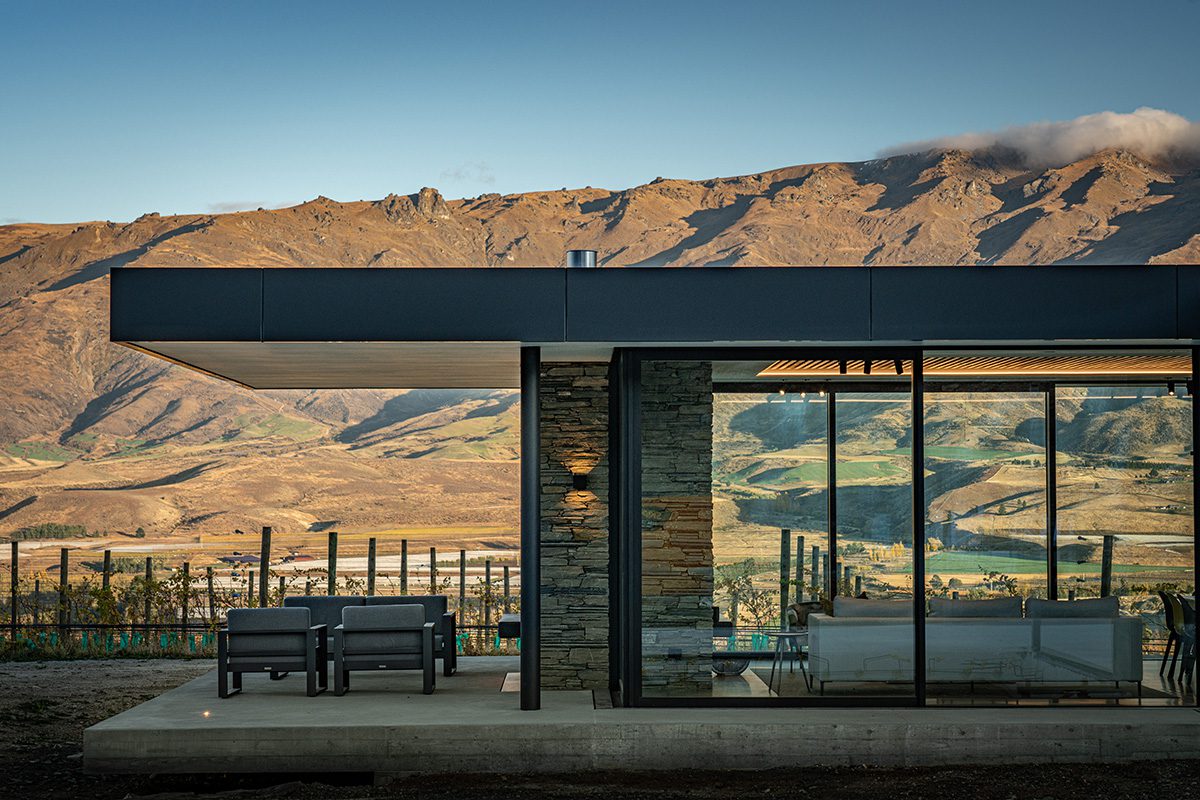 Your Title Goes Here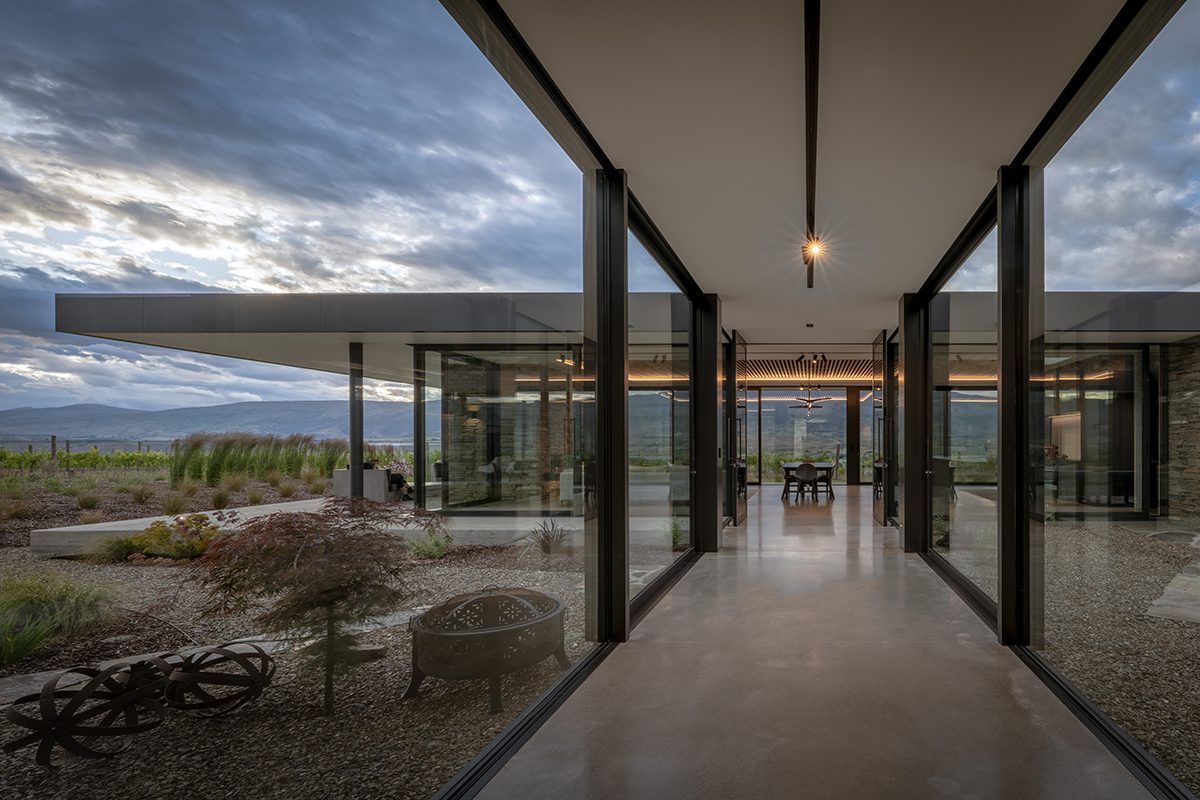 Your Title Goes Here
Your Title Goes Here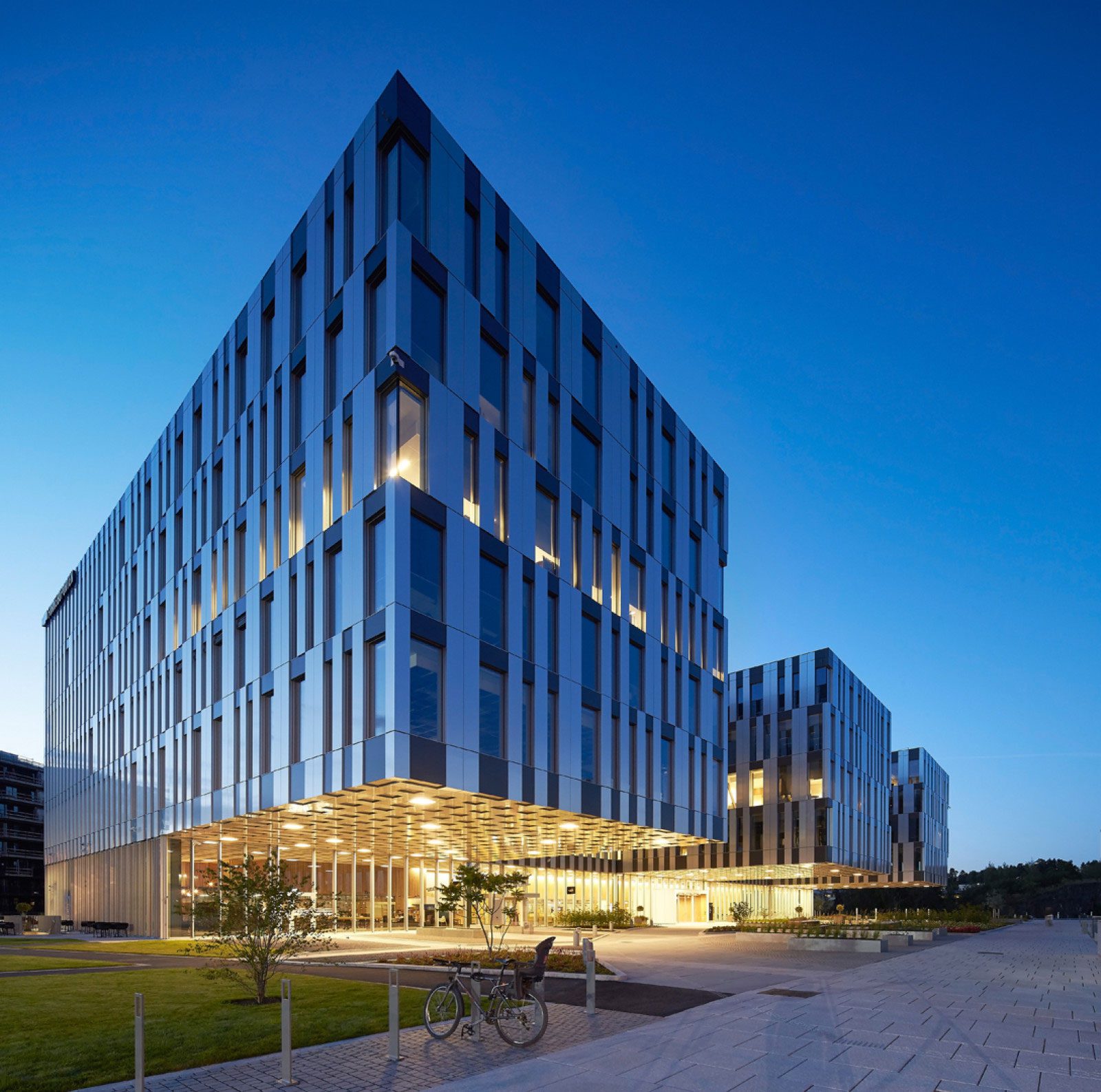 Your Title Goes Here
ALUCOBOND PLUS consists of two aluminium cover sheets and mineral-filled core. Alucobond has used over 50 years of experience to develop unsurpassed levels of paint finishes and flatness. ALUCOBOND PLUS, has a dynamic range of colours, excellent formability and weather resistance, allowing the designer complete freedom of creativity.  It has been developed as a rigid and, at the same time, flexible fascia material for architecture and design.
ALUCOBOND plus has been developed exclusively with the more stringent requirements of the façade market in architectural products. Thanks to its mineral-filled core ALUCOBOND PLUS meets the requirements of the fire-classifications for many applications. Where more stringent fire properties are required we also offer Alucobond A2 and Alucolux A1 Solid. ALUCOBOND® PLUS is used in projects ranging from the construction of apartment buildings, high rise buildings, company offices, commercial and industrial buildings to the prestigious international landmarks of modern urban design and construction.
PAINT FINISH
The surface sheet of Alucobond Plus is finished in a factory applied fluoropolymer (PVDF) high performance coil coating in accordance with EN13523. This international standard ECCA Quality Label and Voluntary Specification demands high quality production facilities and the highest grade polymers.
Alucobond has a significant Standard Colour Range. There also offer industry leading paint technology in special finishes such as Terra, Spectra and Anodised Look. Non-standard colours or finishes to customers selection will be subject to minimum order quantities.
BENEFITS
Substructure and fasteners are inexpensive, easy to handle on construction sites, easy transportation
Planning and design freedom Uniform brand presence worldwide
Guaranteed durability; improved dirt resistance
No sound-absorbing layer (anti-drum coating) necessary
Easy processing with standard tools and procedures
Short installation time, fixed deadlines, low costs
SCOPE OF USE
High and Low Rise Applications
Re-Cladding or refurbishing
Public and Health Care Buildings
Public offices and civic centres
Residential Applications
CHARACTERISTICS
Light, high bending stiffness, outstanding flatness (4 mm ALUCOBOND

 

is only about half the weight of 3.3 mm solid sheet material with the same bending stiffness)
Wide range of colours
Consistent colour quality and layer thickness
Very high corrosion/weather resistance due to PDVF-coating and the special AlMg1 alloy
Vibration-damping
Easy to fold and bend
Large formats up to 2 050 mm width
CODE COMPLIANCE
ALUCOBOND, and Symonite Panels Ltd is BRANZ Appraised, confirming that our product, supplied and utilized by our company, is a clear demonstration that our product meets mandatory compliance requirements.
click to Download Typical Details
Environmental Product Declaration (EPD): ALUCOBOND® has an environmental product declaration (EPD) according to international ISO standards. The "ecological footprint" is examined by an independent third party. The EPD provides information on the environmental impact and environmental implications of the product, such as energy consumption, greenhouse gas emissions (CO2) or water consumption. The document serves as proof for the sustainability certification of buildings. The EPD for ALUCOBOND® composite panels can be downloaded from here.
Recycling & VOC Rating: ALUCOBOND® is fully recyclable, i.e. the core material and the aluminum skins can be returned to the material cycle and reused for the production of new material. For example, knife milling can be used to separate the composite panels into the different individual components.
The high intrinsic value of aluminum is a major economic incentive for its recycling. In fact, aluminum scrap can be repeatedly recycled without lessening its value or diminishing its properties. In addition, the energy used in recycling is a mere fraction of primary production requirements, often as little as 5%, yielding obvious ecological benefits.
Lower energy consumption thanks to a sandwich concept : The proportion of aluminium used in the production of ALUCOBOND® is much lower than that of solid sheet. This significantly reduces energy consumption for the production of one square metre without sacrificing stiffness. 
Reduction of CO2 emissions: In the production of ALUCOBOND®, we have made great efforts to reduce our CO2 emissions. The first initiative we implemented was aimed at minimising CO2 emissions in the supply chain of the core material used for ALUCOBOND® PLUS and ALUCOBOND® A2. By changing the means of transport from truck to rail, we were able to reduce the distance travelled by trucks by 54%, which corresponds to a 17% reduction in CO2 emissions for ALUCOBOND® deliveries. 
Coil coating: We are a member of the European Coil Coating Association (ECCA) and a leader in coil coating standards and emission control. In the coil coating process, 99% of all volatile organic compounds (VOCs) are captured. The coil coating of ALUCOBOND® composite panels is therefore ecologically sound and safe. This is certified by the VOC classification A+. The manufacturing process complies with the strict European and German regulations of Directive 2010/75/EU (Industrial Emissions, IE Directive, comprising the German Solvent Ordinance (31. BImSchV)). Excess paint is recovered during the process and not incinerated as waste; all solvents used to clean the machines are collected and recycled. 
Sustainability at Schweiter Technologies: Schweiter Technologies with its 3A Composites business stands for a sustainable future. The corporation thus aims at a holistic sustainability strategy.