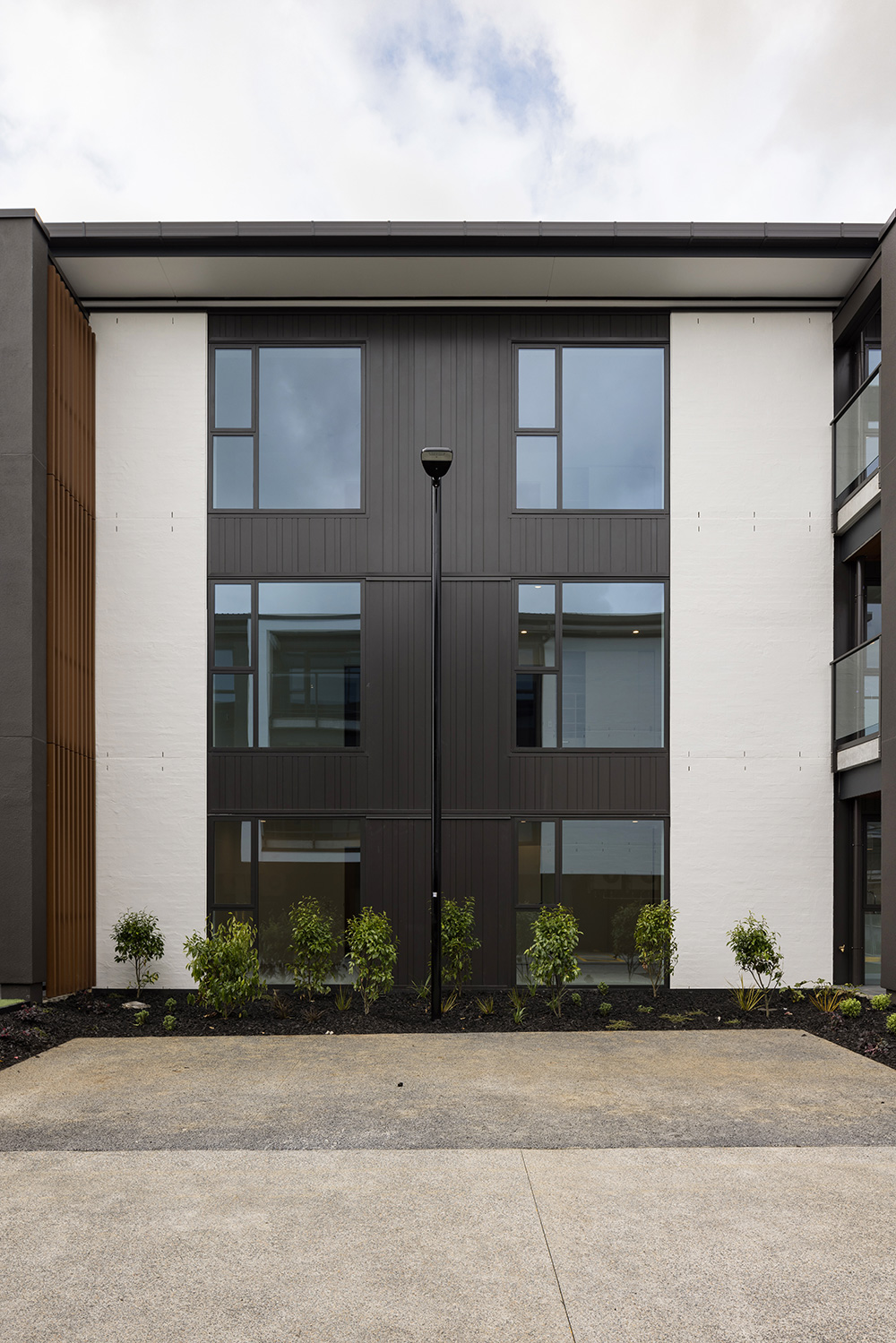 Your Title Goes Here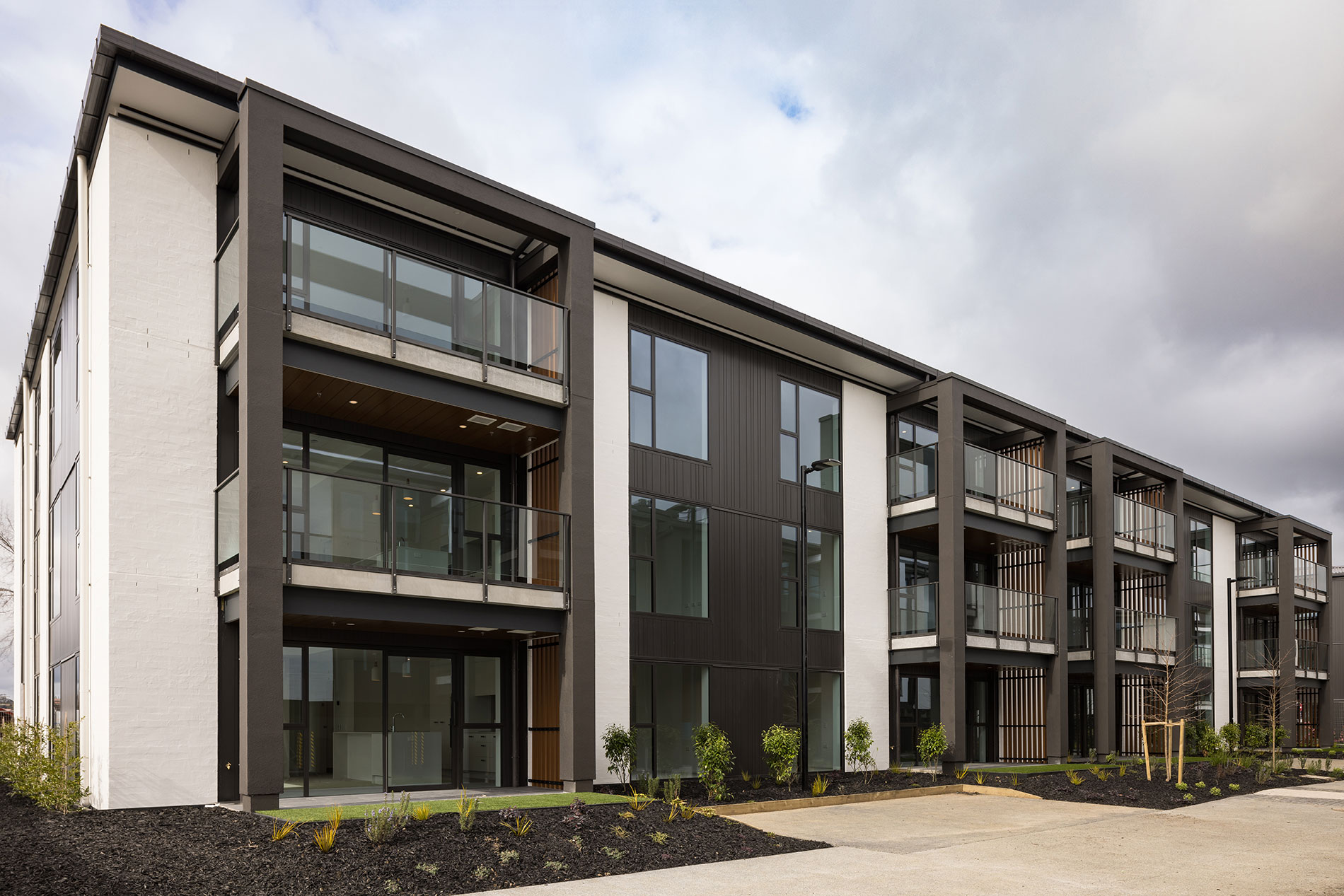 Your Title Goes Here
Damos House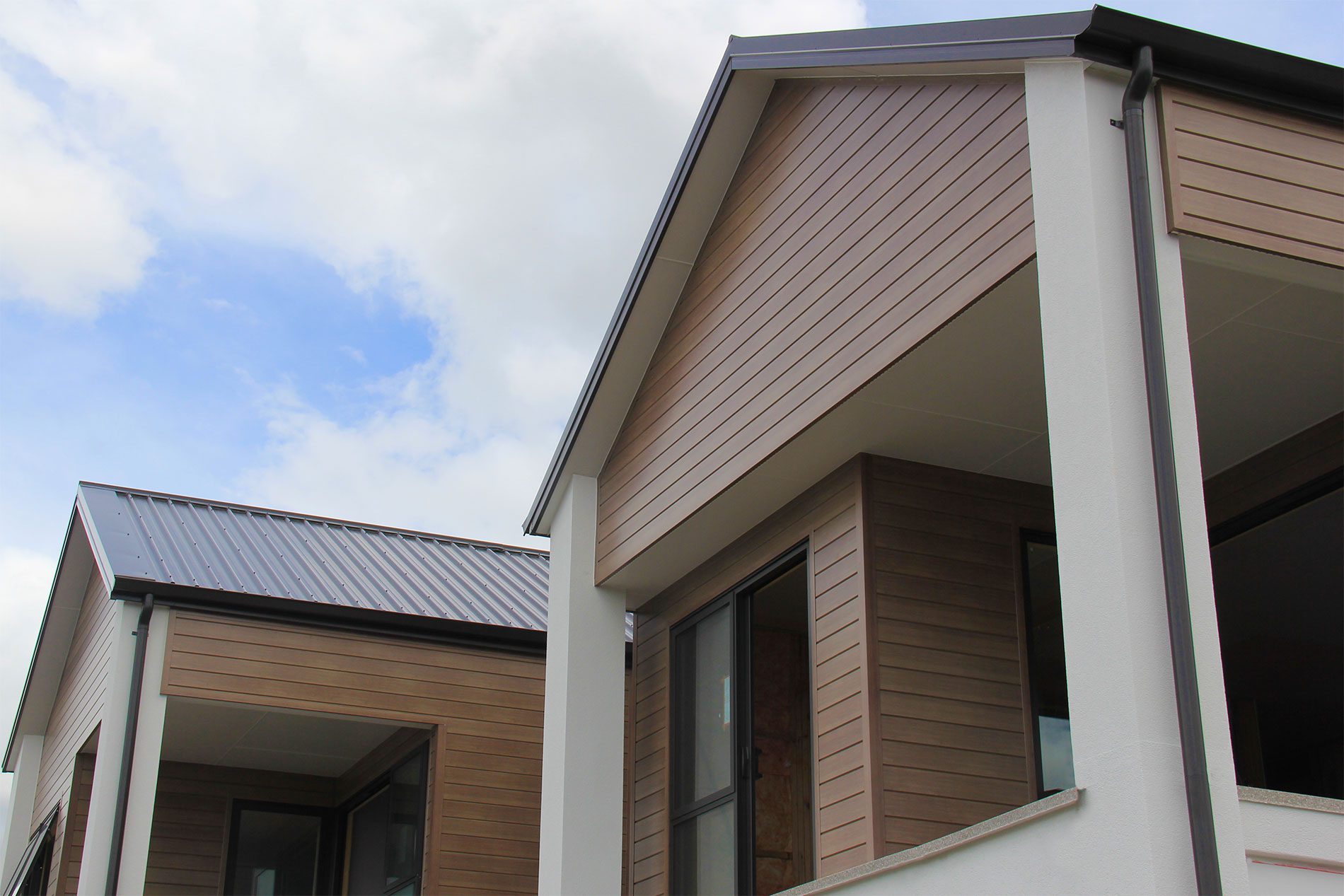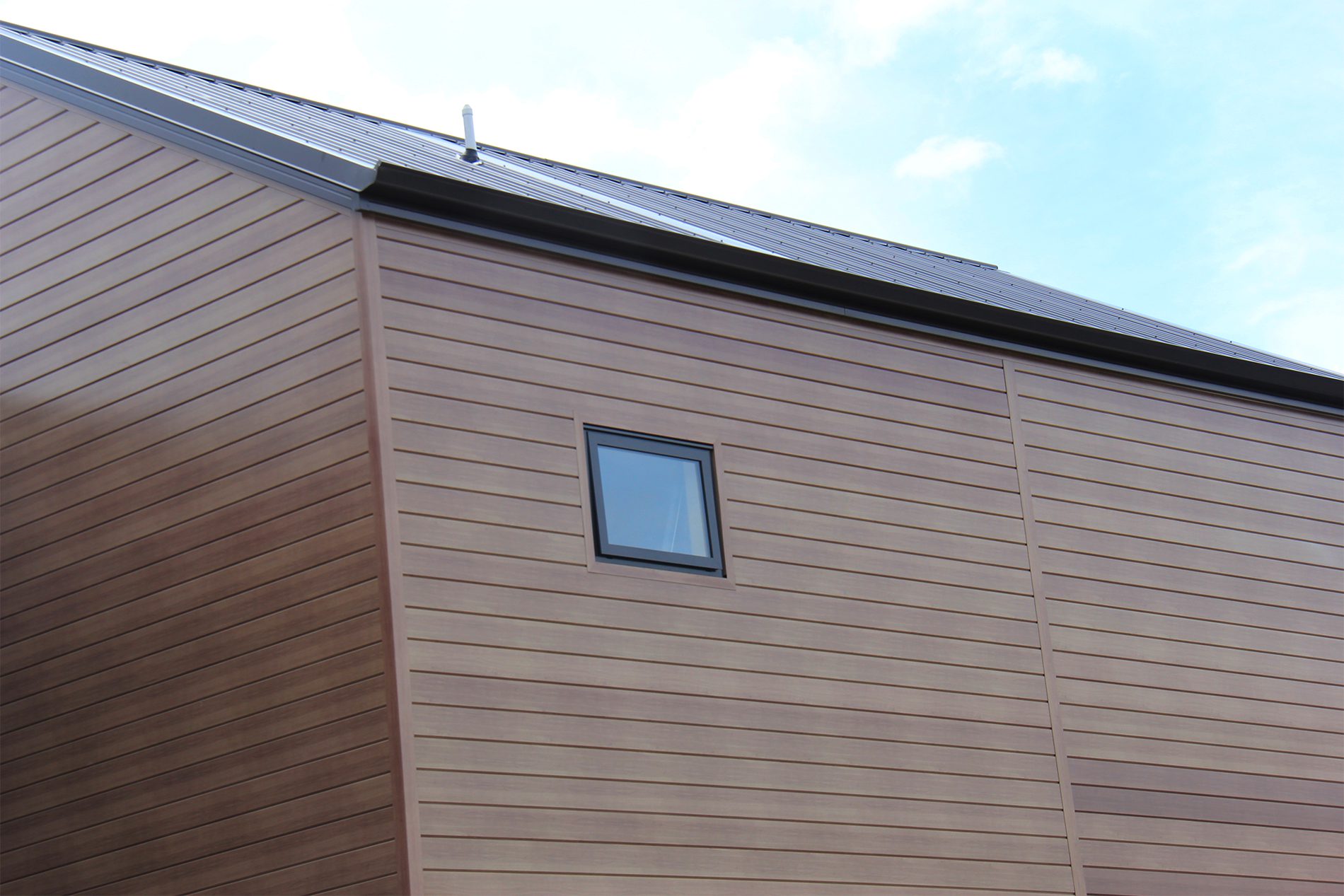 Introducing AliClad
Performance and aesthetics combine in a contemporary aluminium cladding system. Designed in New Zealand for local conditions.
Our tough climate calls for exterior products that can perform in all weather conditions, meet the most stringent code and standards, and bring elegance and architectural integrity.
AliClad, designed by The Building Agency, is a premium aluminium weatherboard system that has had every detail and feature designed, tuned and resolved. Backed by decades of local experience and international product knowledge, AliClad offers architects, builders and developers a robust and beautifully finished product, supported on an easy-to-install fixing system engineered to perform.
Designed for large-scale commercial projects with a residential application.
Designed for:
WEATHER-TIGHTNESS: The system has been designed in line with NZBC. It has been tested to be compliant with AS/NZS4284.
STRUCTURE: The AliClad system is designed for very high wind loadings and engineered to be fixed at maximum span distances for reduced project costs.
FIRE PROTECTION: Aluminium is non-combustible under the NZBC and the support system has a limited / non-combustible wall assembly and has been tested for full-scale system fire performance to BS8414-2:2015+A1:2017 (BR135 Annex B 2013).
FINISH AND AESTHETICS: Flat and matt powdercoat options, anodised-look paint finishes, sublimated woodgrains, and horizontal and vertical profile alignments achieve both classic and contemporary designs.
| | |
| --- | --- |
| Strength | At 2.2mm 6063T5 Aluminium Alloy with a high tensile and rigidity properties, AliClad has excellent impact resistance, making it ideal for high-traffic areas such as schools. Improved rigidity over other systems comes from its depth and structure. |
| State-of-the-art coating | A state-of-the-art coating line provides both colour and woodgrain options, with a 20-year guarantee. |
| Coated in New Zealand | Because it is coated locally, designers can choose from an extensive range of colours and wood finishes, with reduced lead times. Custom and corporate colours are also available. |
| Designed for multi-storey | AliClad is verified with a full wall assembly test (BS8414-2:2015+A1:2017 (BR135 Annex B 2013) for buildings over 10m tall. |
| Flashing System | AliClad's comprehensive two-piece and multi-function extruded flashing system ensures ease of installation without affecting the aesthetic finish. |
Benefits
Local coating (including custom colours) means no long lead times
Non-Combustible
Impressive impact resistance makes it ideal for high-traffic areas like schools.
Built to perform at very high wind loads
True system drainage for improved weather-tightness proven by way of AS/NZ4284,
Improved rigidity over other systems due to the depth and structure of the weatherboards.
Flexibility to install windows before or after
Ideal Timber Substitute
Easy Installation
Virtually Maintenance Free
Sustainable
Rot & Pest resistant
Versatile
Lightweight
Mould Resistant
Hidden Fixing system
60-year expected service life for the material 
Up to 25 years warranty on selected finishes
The ISO 5660.1 is for external proof of performance. Please contact us for any further testing information or questions.
| | |
| --- | --- |
| 1. AliClad BS8414 Certificate 20220617 | |
| 2.  AliClad Smoke & Heat Release 1800s ISO5660 part1 | |
| 3.  AliClad Group Number Assessment ISO5660 part1 | |
| 4.  AliClad ASNZS4284 Test Report 20220701 | |
| 6. AliClad PASS Certificate | |