HD Through Coloured Fibre Cement Cladding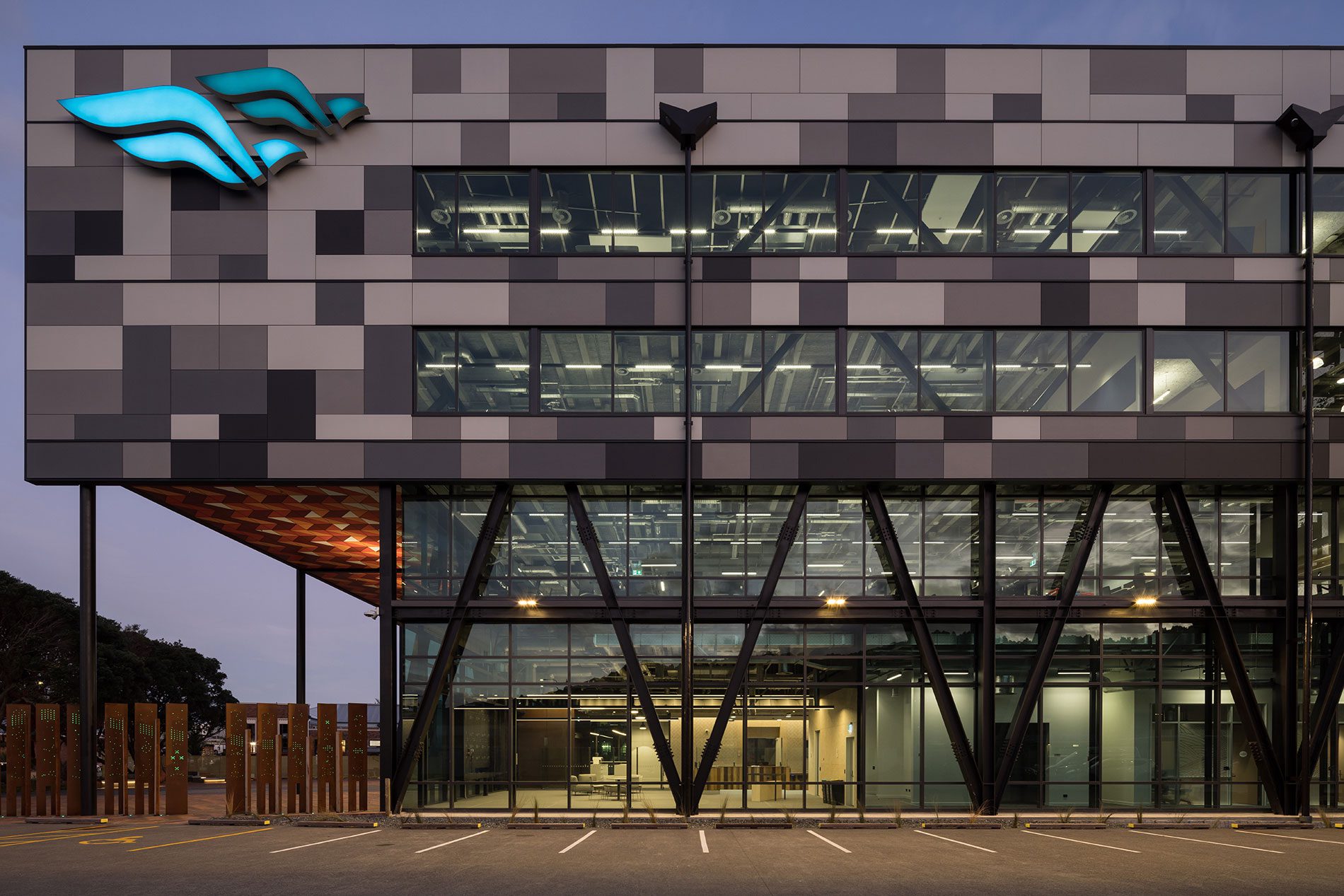 Whangarei Civic Centre
Linwood College Christchurch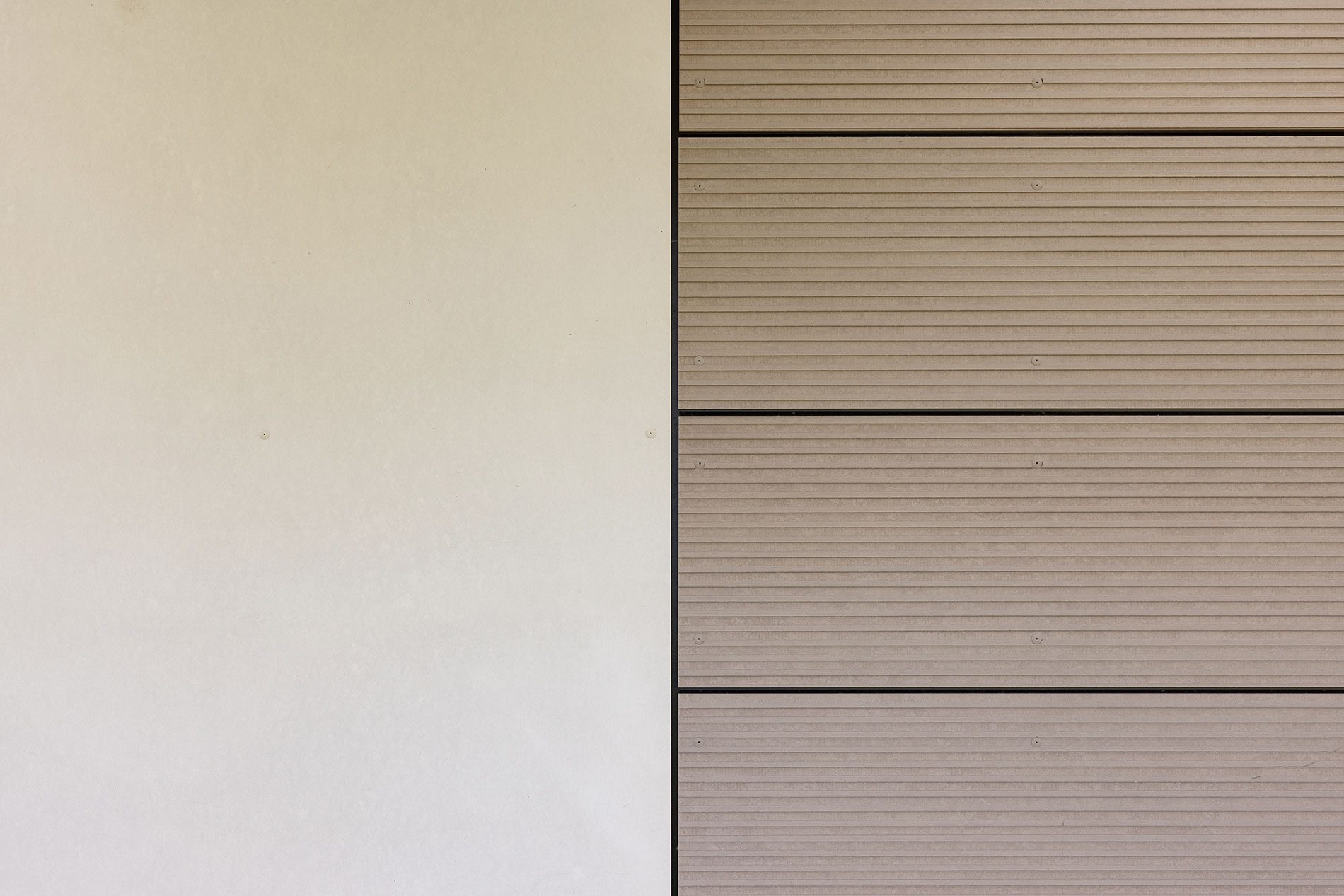 Pompelliar College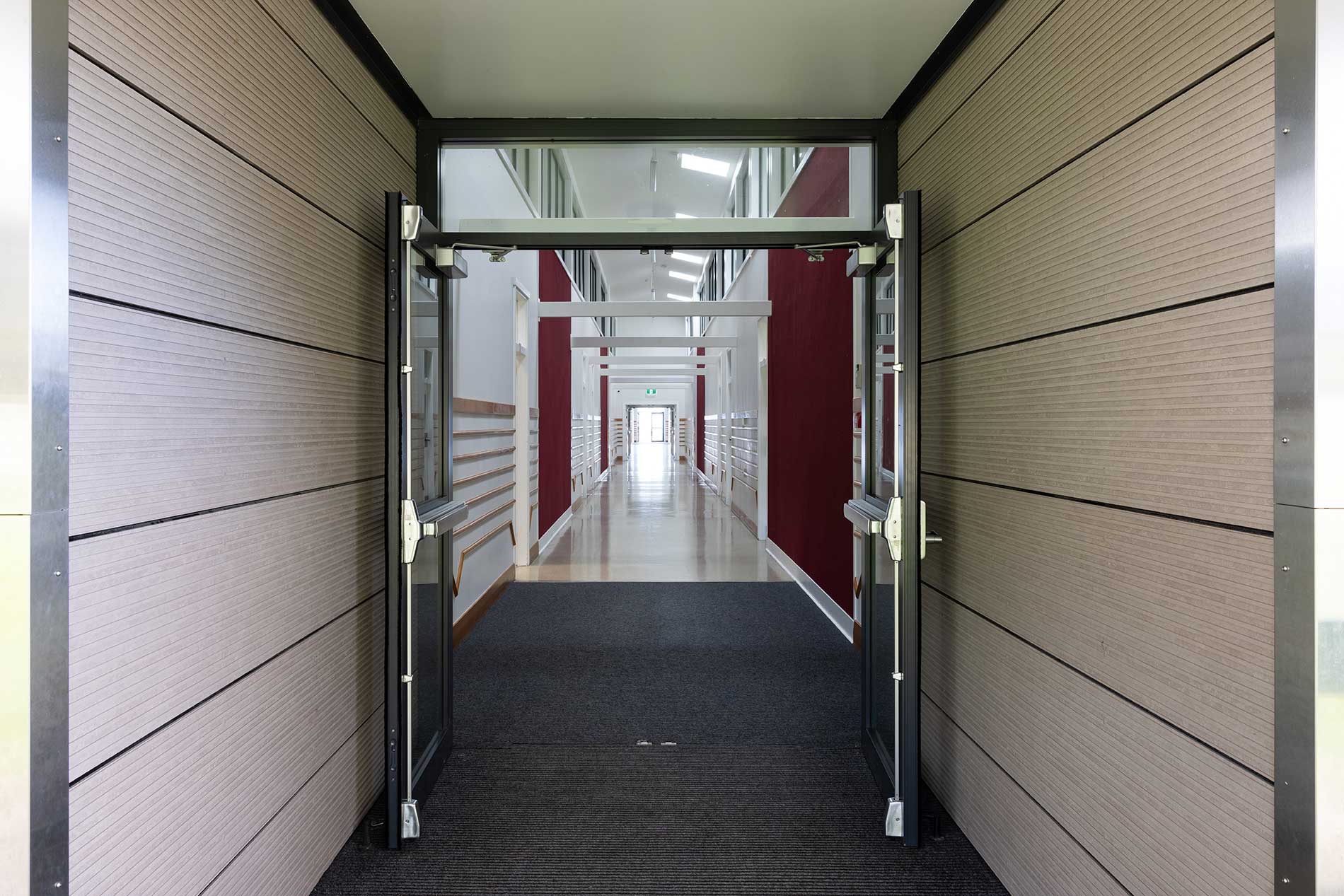 Pompelliar College
500 Queen Street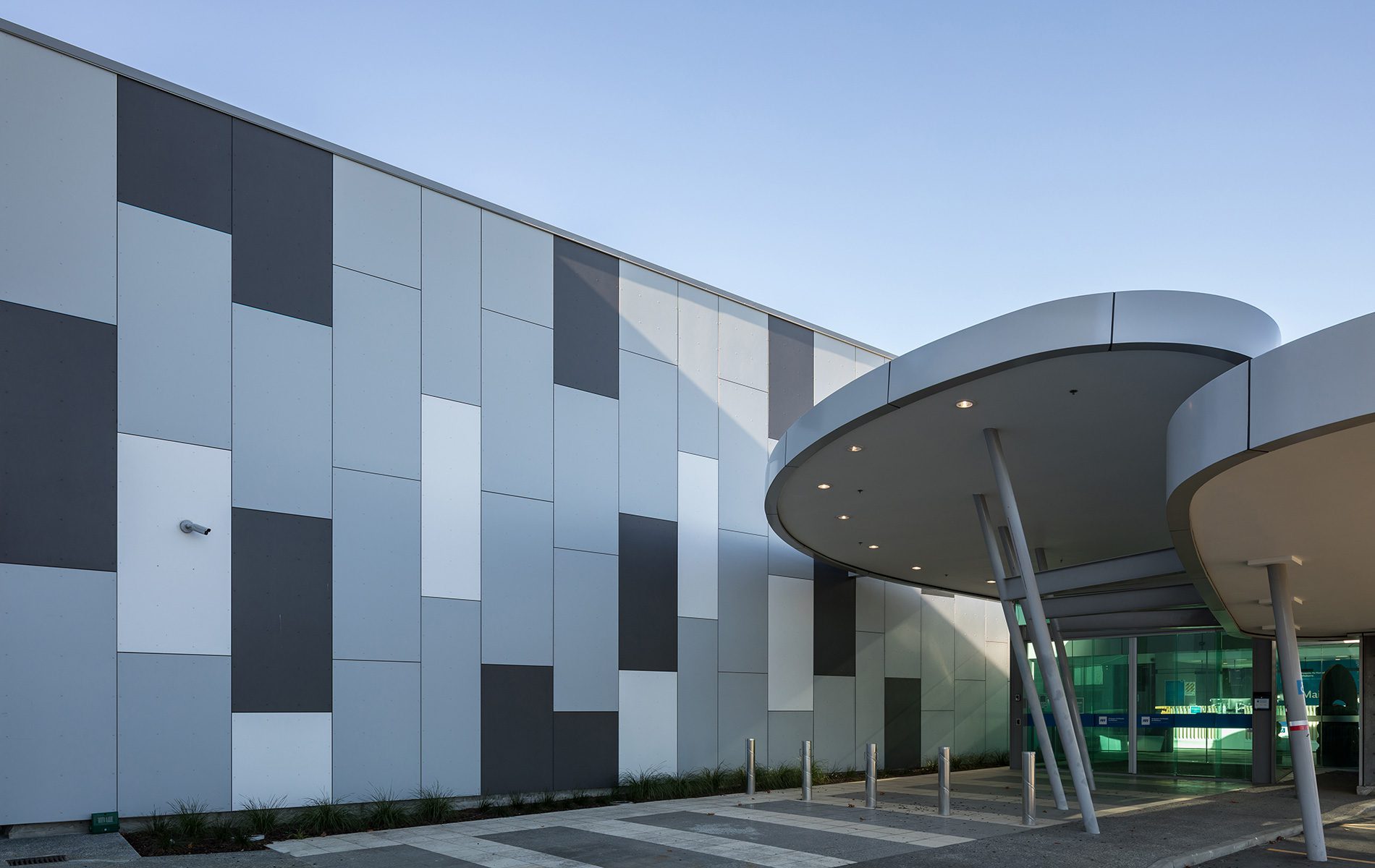 ACC Manukau
Coloured stained glass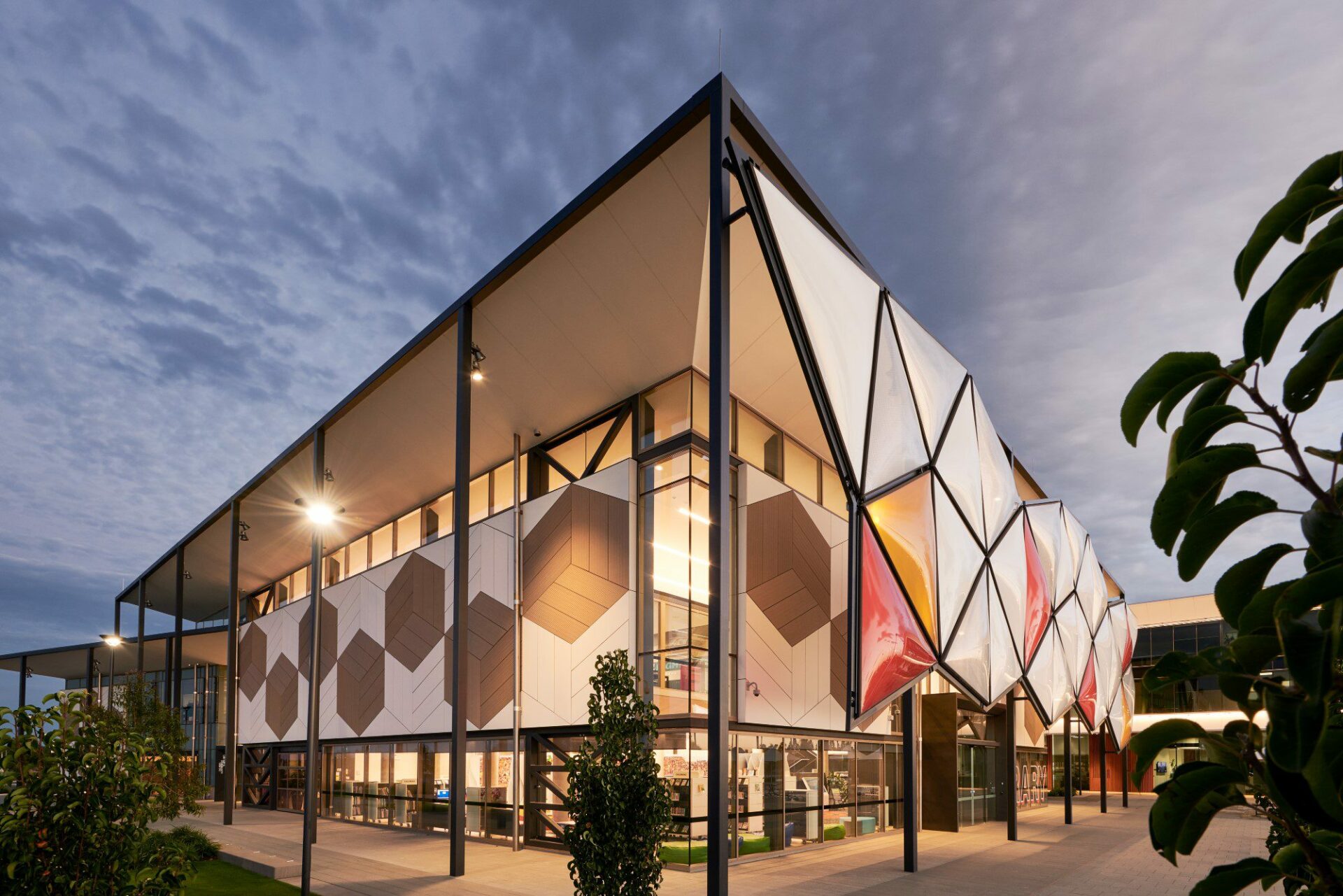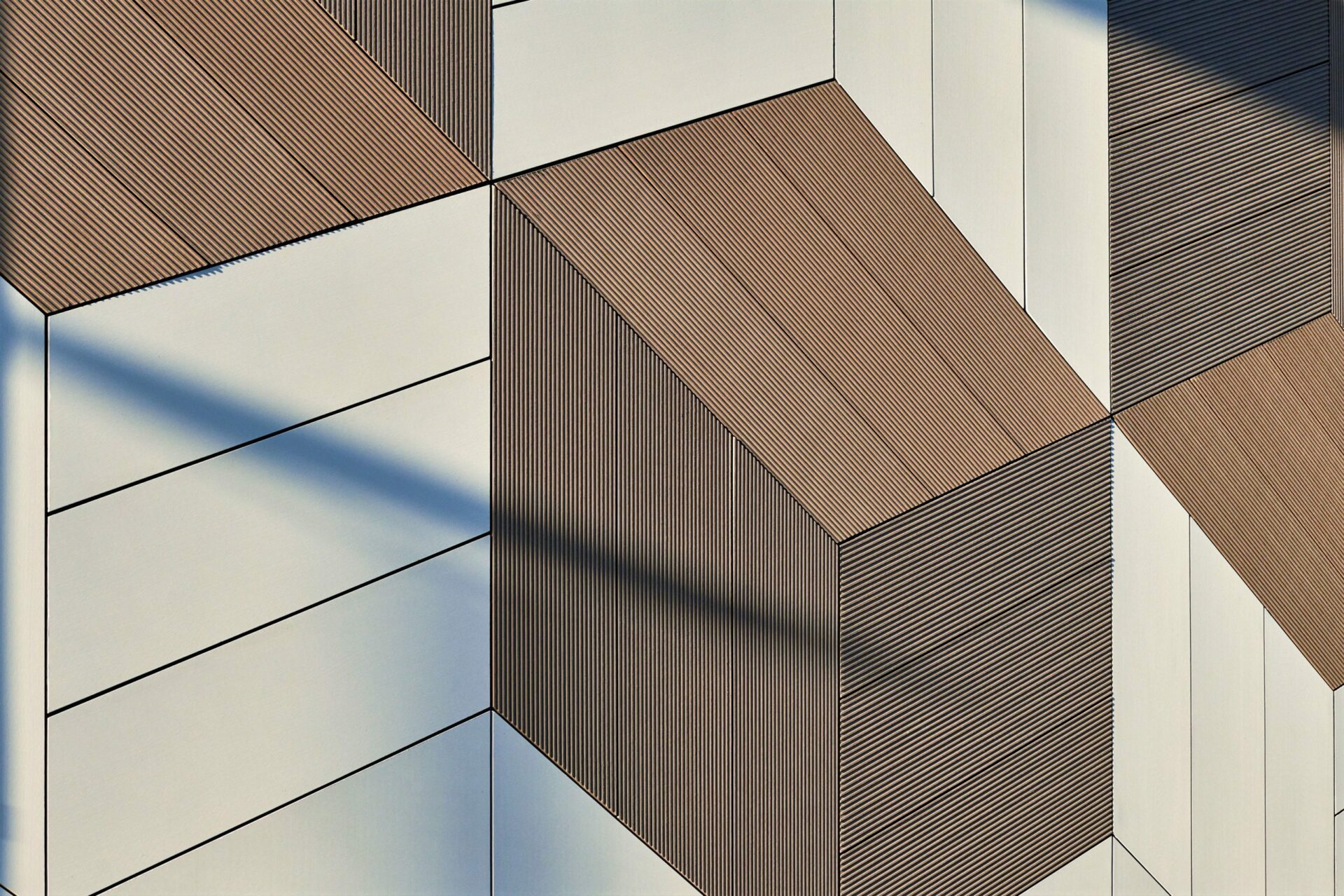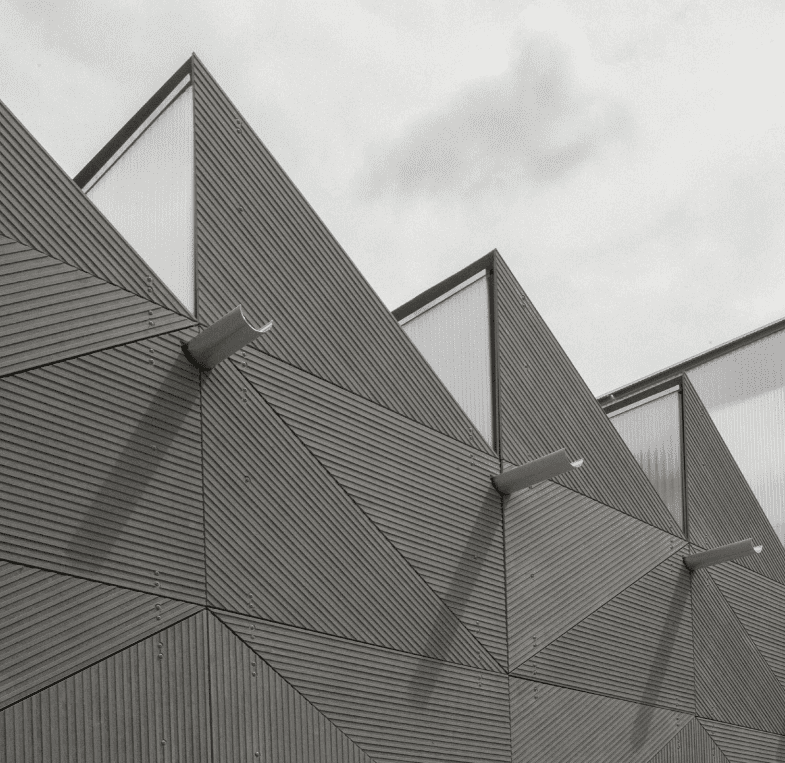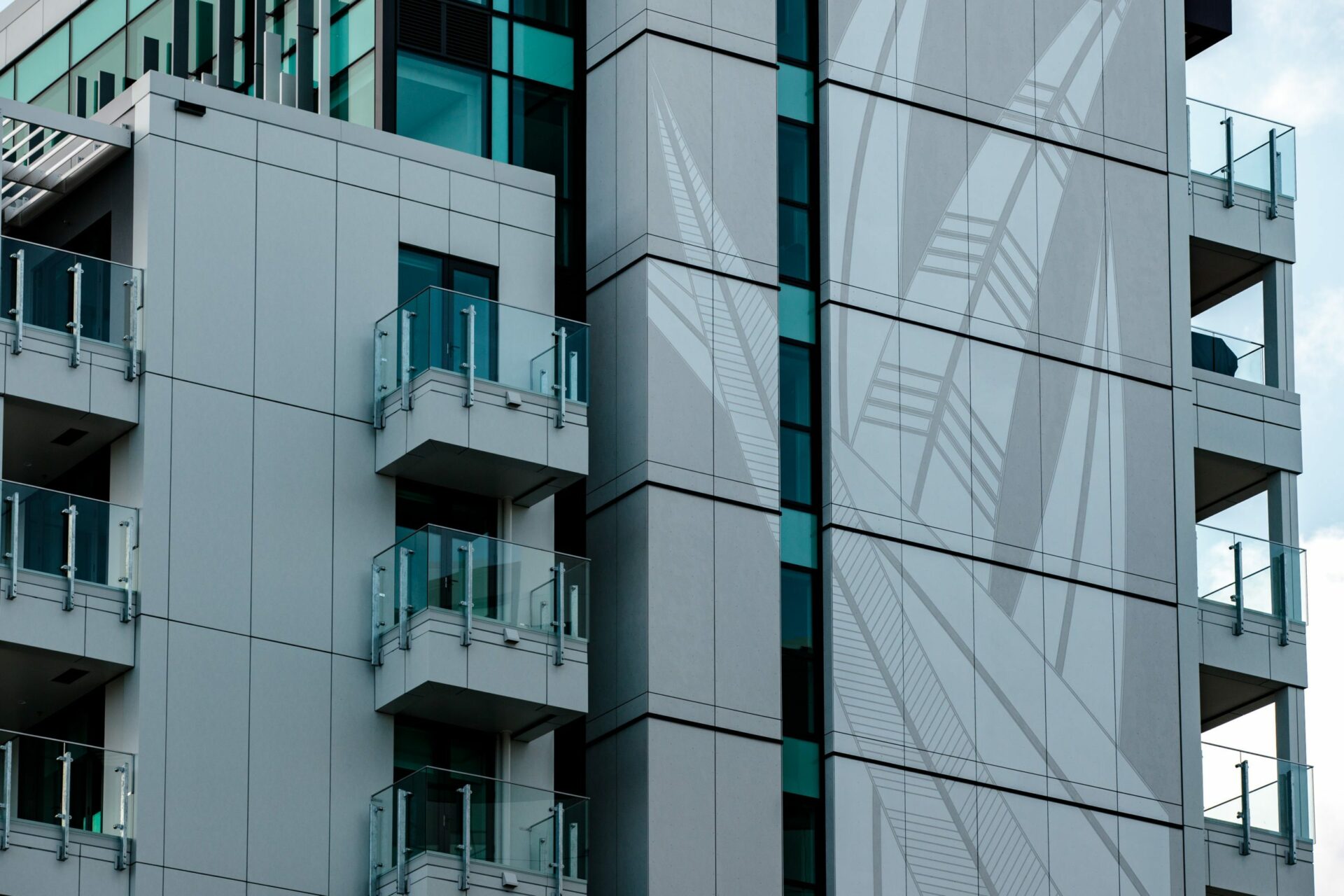 Waikumete
EQUITONE High Density Fibre cement is a mineral composite material with outstanding aesthetic and physical properties designed as cladding by and for architects.
Every EQUITONE panel is unique, showing the raw, untreated texture of the fibre cement base material. The fibre cement material is through-coloured, which means the surface displays the inner texture and colour of the core cementious matrix. No matter what facade design options you explore, the through-coloured materials can be transformed into crisp, monolithic facade details.  The material can be perforated using water jet or CNC machines, large or very small cuts can be made, it can even be embossed and printed. Some designers have used it for interiors or furniture. Equitone is a contemporary and safe option for exterior cladding. Fibre cement is a cement composite material that consists of cement, cellulose and mineral materials such as sand. Nothing else. The EQUITONE through-coloured materials enables you to achieve flawless intricate details.
FLEXIBLE
The EQUITONE material comes in a maximum panel size of 1.25 x 3.1 m and can be transformed into any size or shape in the workshop or on-site. 

The range consists of a broad range of colours, semi-transparent surface coatings and textures, that can be easily transformed to many shapes and sizes.
SAFE
Equitone is non-combustible and has been tested in New Zealand to BS8414-2:2015+A1:2017 (BR135 Annex B) full wall scale assembly test on our proprietary T50 cladding support system, including our SIDERISE Passive Fire System. 
Facades with pre-finished panels are thin and lightweight, resulting in a minimum depletion of raw materials, easy installation and better seismic resistance.
The products have been tested according to AS/NZS2908, ISO 5660, AS/NZS4284, E2/VM1 and E2/VM2 and have been used all over the world and in the most diverse climate zones. It was locally assessed to have a durability of up to 50 years depending on site conditions.
USER FRIENDLY
Symonite's technical department develops solutions that cope with the most diverse applications such as exterior and interior cladding, sun protection, modular systems and balconies.

Specifically developed and tested T50 cavity system with the option to add exterior insulation

Standard visible stainless steel fixings or optional concealed fixing 
why equitone?
Fire Safe (non combustible and no spread of flame)

Resistant to extreme weather conditions and temperatures

Integral "through colour", no ongoing maintenance required

Installed life expectancy of at least 50 years

Resistant to corrosion, vermin, insects, mould growth, fungi etc.
Recycling
A concern today is what happens to the material at the end of its life. How materials are disposed of is a growing environmental concern. One benefit of a fiber-cement, ventilated façade is the layers can be separated when the façade comes to the end of its life. This means the components, such as the fiber-cement, aluminum, timber, or insulation, can all be divided and sent for recycling separately. This is not possible with other materials or systems, like EIFS
Long Life
The life expectancy of a fiber-cement ventilated façade has been confirmed, by the British Research Establishment in the UK, to be 50 years or more.
Environmental Product Declaration (EPD)
All EQUITONE panels are certified with an Environmental Product Declaration according to ISO 14025 or EN 15804. These EPD's are valuable as they can assist the designers and assessors in completing the Green Building Assessments.
Download EPD's: