two aluminium cover sheets and a mineral-filled core.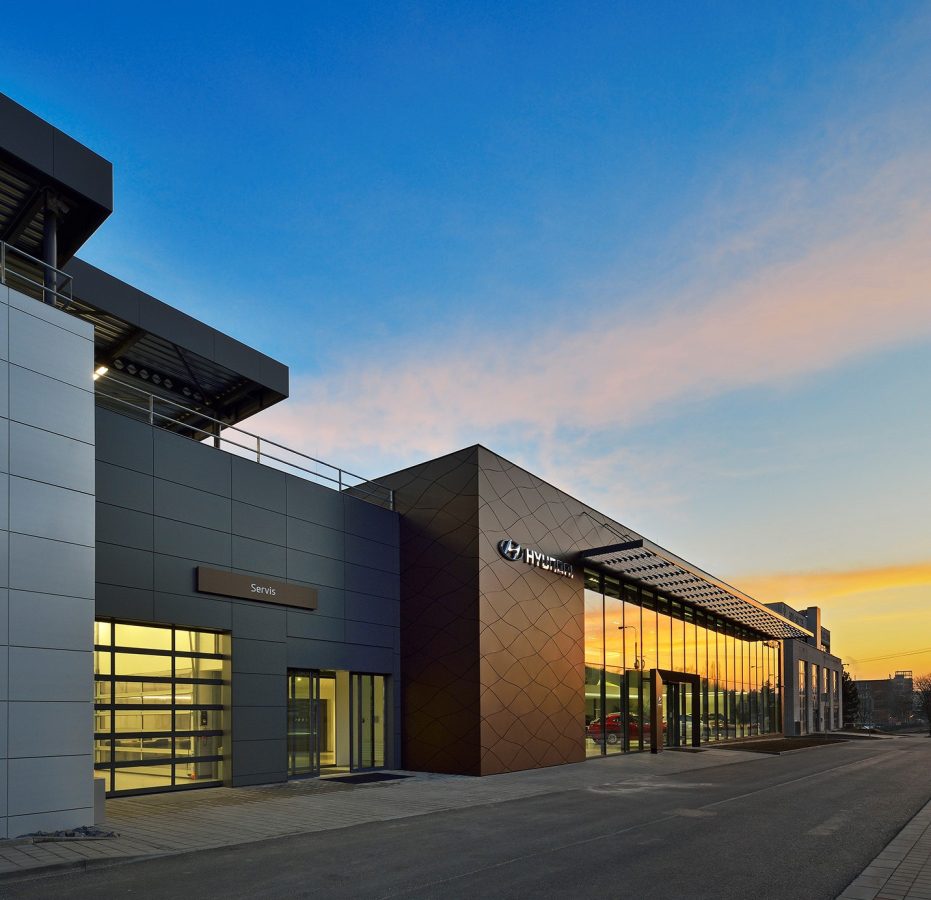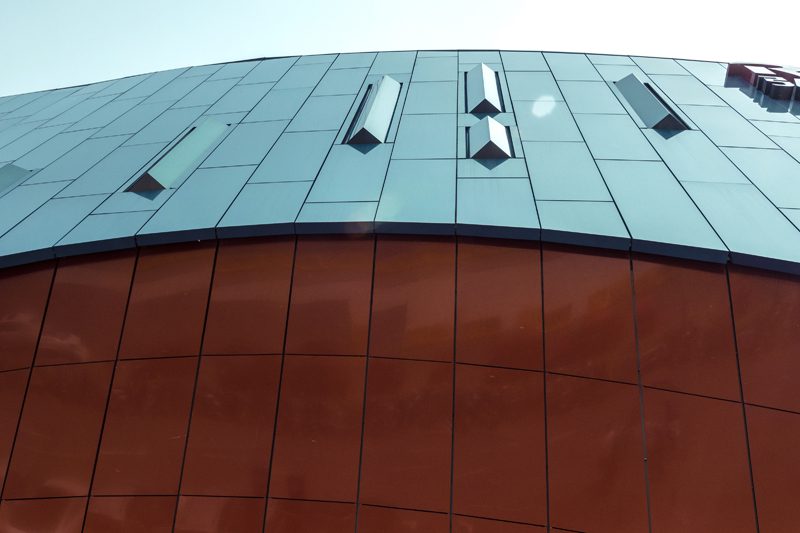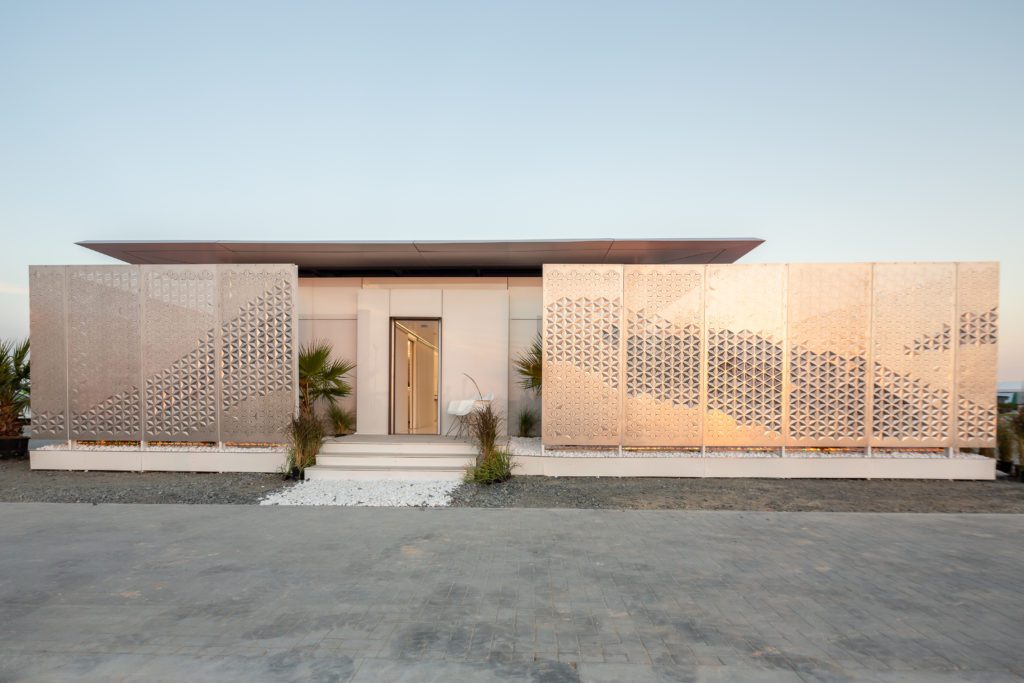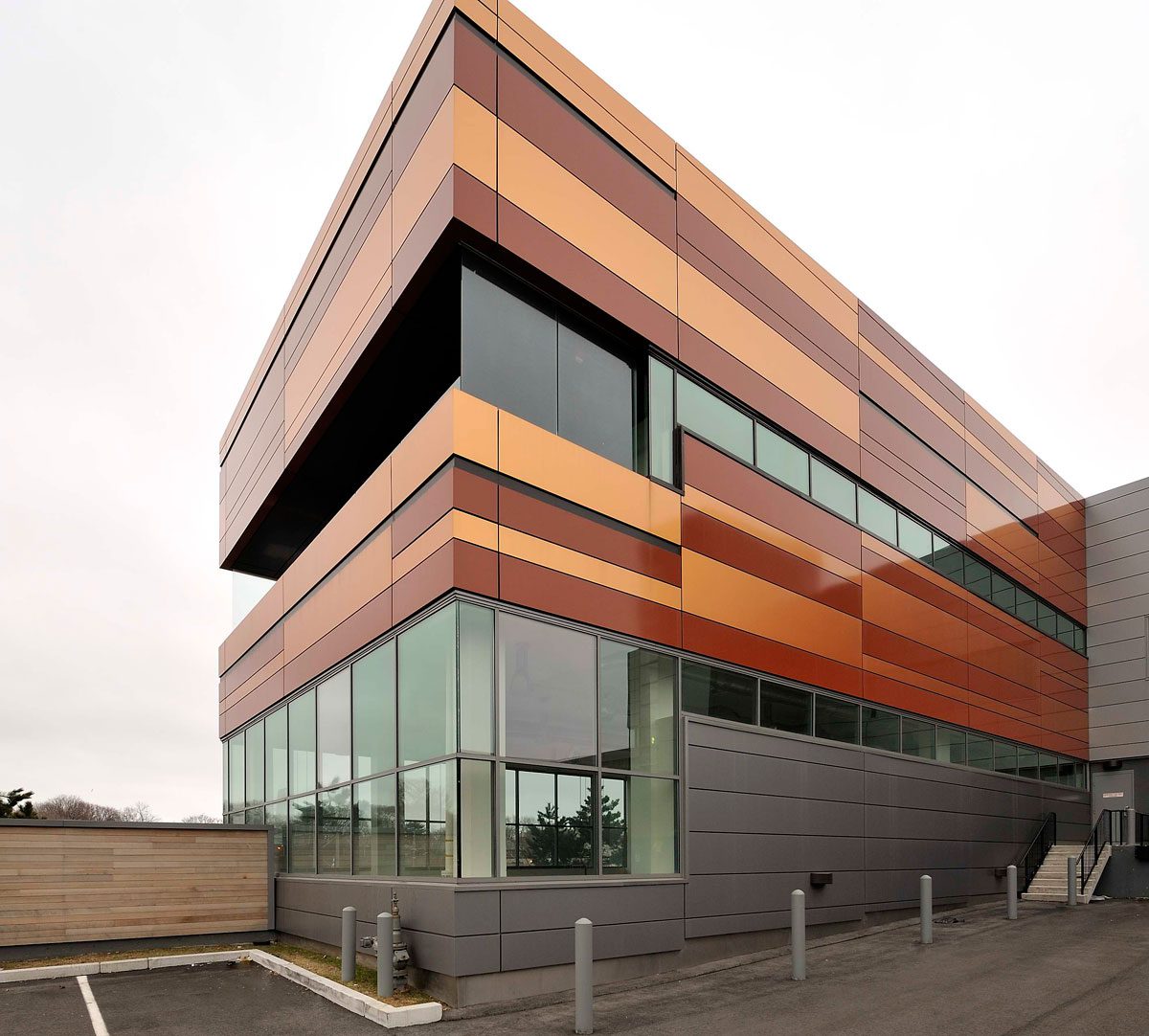 ALUCOBOND A2 is a composite panel consisting of two aluminium cover sheets and a mineral-filled core. The superb properties of this material boost one's inspiration and offer architecture a whole new range of solutions. Whether your project is a private home, a public building, a corporate headquarter and offices, or a trading or industrial complex – or if your organisation wants to create a new image-building Corporate Design, ALUCOBOND A2 is the suitable solution.
Alucobond A2 has an enhanced FR core that further limits combustibility and is suitable for buildings that require a higher levels of fire resistance. Alucobond A2 has all the benefits and range of colours as Alucobond Plus. ALUCOBOND A2 perfectly adapts to the contours of the buildings forming complex, flowing elements. It is the combination of formability, flatness, stability and weather resistance that characterizes this material. Due to its composite structure, ALUCOBOND A2 can take on many different shapes. It is almost like a different skin wrapping the building structure. Its perfect formability does not affect its stability and flatness. The high rigidity of the panel remains.
CHARACTERISTICS
Low Weight, high rigidity, perfect flatness
Large variety of colours
Weatherproofing
Vibration-damping
Large panel sizes, fast installation, pre-fabricated panels
BENEFITS
Low cost for substructures and fasteners, smooth handling on site
Unlimited planning and design
Supplied and ready to install
No additional sound damping needed
Simple processing using conventional tools
CODE COMPLIANCE
ALUCOBOND, and Symonite Panels Ltd is BRANZ Appraised, confirming that our product, supplied and utilized by our company, is a clear demonstration that our product meets mandatory compliance requirements.
ENVIRONMENTALLY FRIENDLY
During the life cycle of ALUCOBOND composite panels, no environmentally hazardous substances are released at any time. The material is free of CFCs and completely recyclable. All lacquer formulations used contain no heavy metals according to RoHS and REACH. Used as a rear-ventilated façade, ALUCOBOND considerably enhances a building's energy audit. High quality standards and longevity underpin the policy of ecological and sustainable architecture. A comparison according to ISO 14040 showed that the life cycle assessment of ALUCOBOND is on a par with pure aluminium and fibre cement material. The test was carried out on a one-square-metre advertising banner with regard to waste factors, eco-indicators, CO2 emission and primary energy consumption.