Wood COmposite CLadding
For all technical and sales inquiries contact The Building Agency, our New Zealand distributor.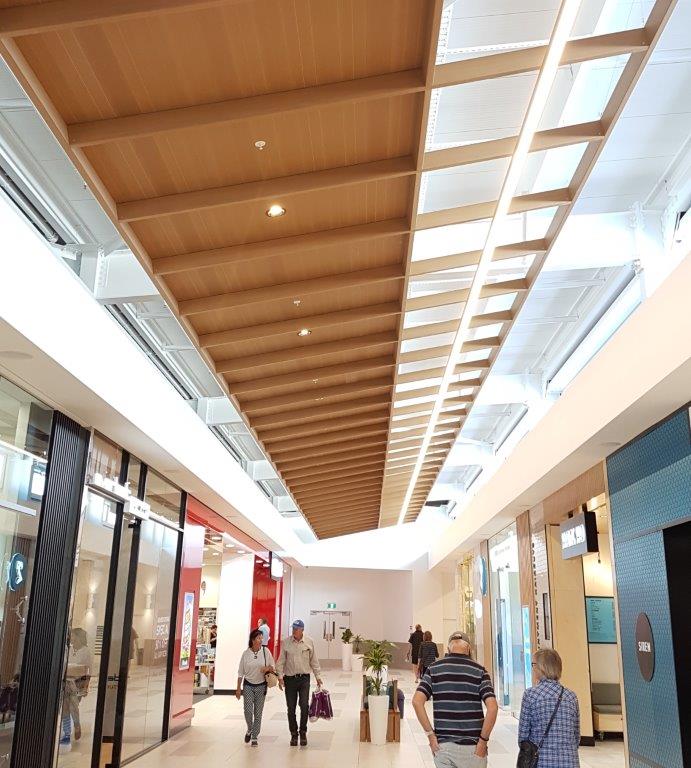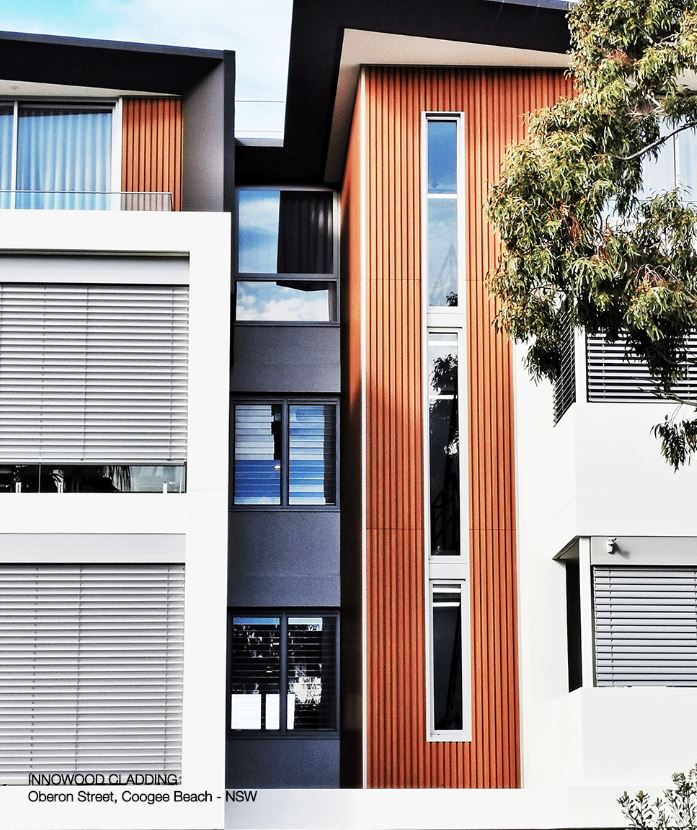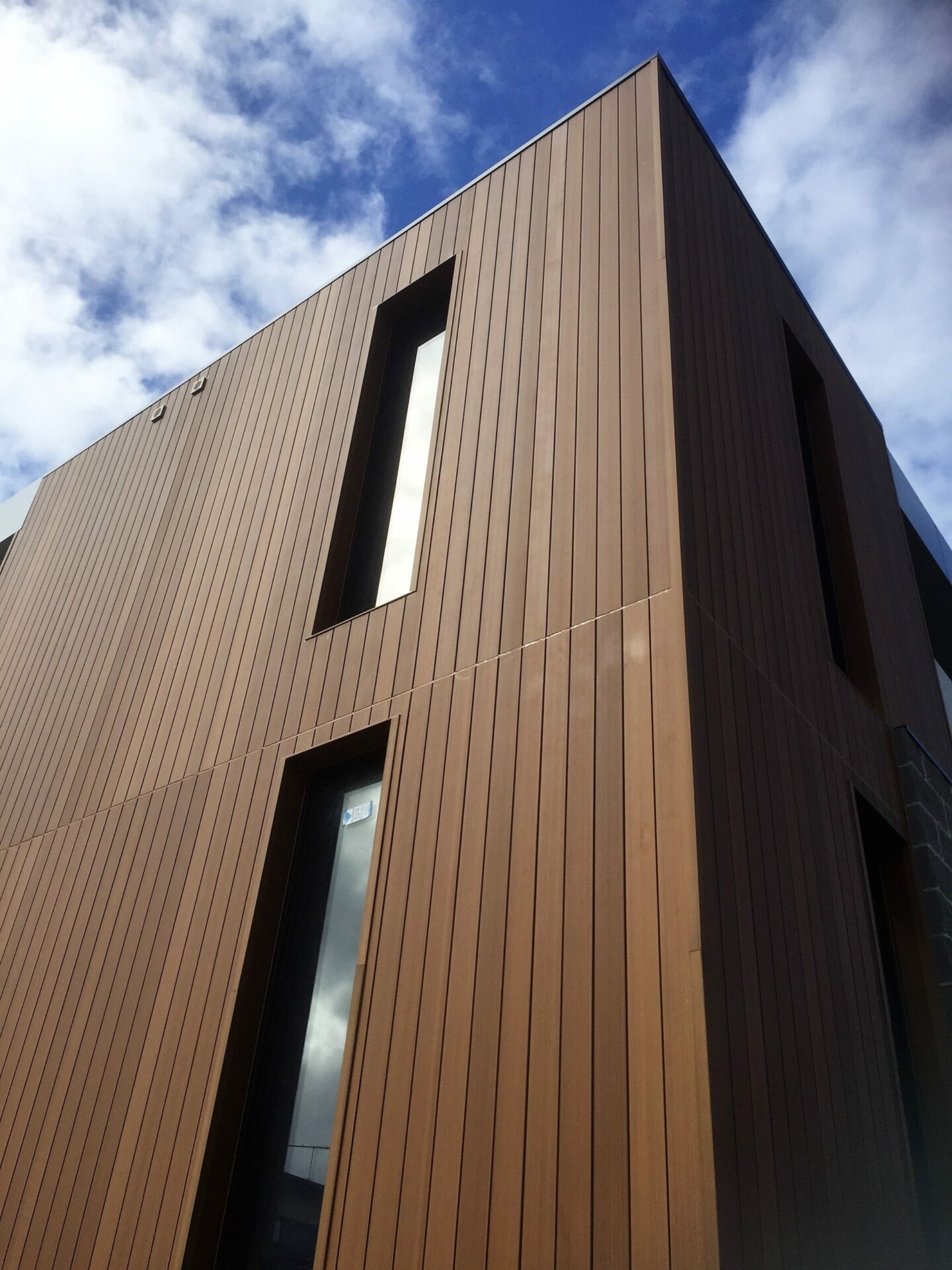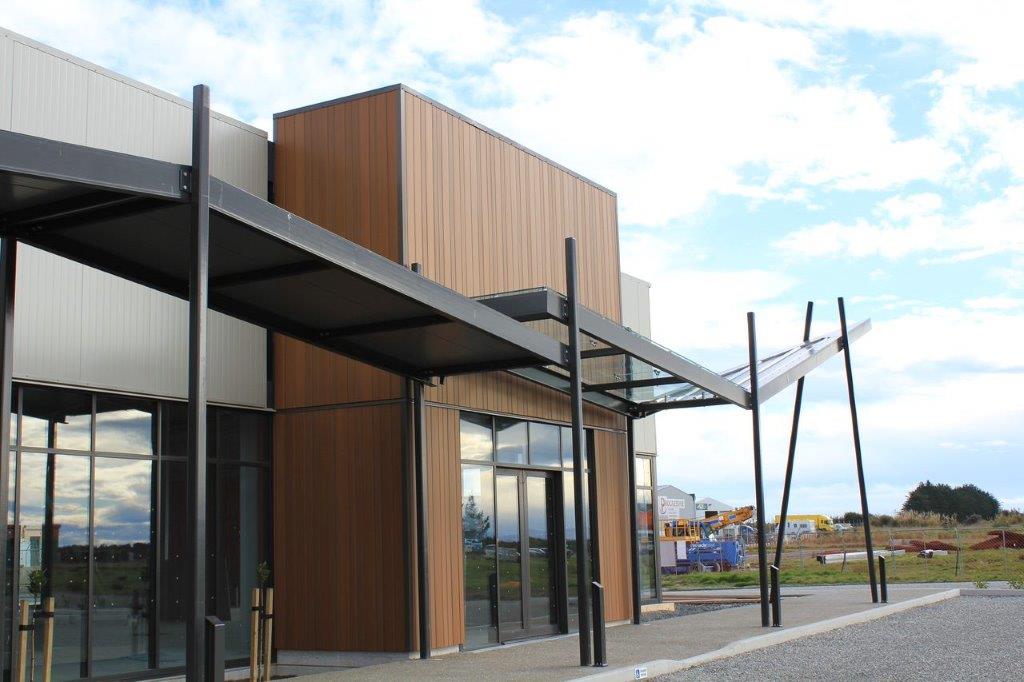 Your Title Goes Here
Developed in 2005, INNOWOOD is an Australian company and a leader in the design, manufacture and supply of composite timber products. Innowood was created as an alternative to natural timber in the face of rapidly depleting global forests and timber resources.
INNOWOOD products represent the ideal alternative to natural timber. Manufactured predominantly from natural wood waste, our products help to prevent forest depletion through the sustainable use of recycled material and energy management. Also INNOWOOD is a member of Green Building Council since 2013 to show our commitment in building a sustainable environment.
INNOWOOD'S material characteristics open a wide variety of possibilities. It can be used as External Cladding, Internal Lining, Outdoor Decking, Indoor Flooring, Shading, Street Furniture and Screening.
Being at the forefront of global composite timber technology, we are proud to be the chosen composite timber supplier of leading national and international architects, designers and builders. Our versatility and product performance are instrumental to the continued success of various projects completed within New Zealand and Australia.
INNOWOOD IS:
100% Recyclable
Durable and Lightweight
Fire Resistent
Flexible in Design
Exhibits the same natural beauty as natural timber
Colours and finishes

SHIPLAP CLADDING SYSTEM
Designed with tongue and groove profiles that overlap to mix and match profile widths, INNOWOOD's shiplap cladding systems achieve a dynamic look with clean, straight lines in a warm, sleek and durable finish for a conventional timber look with an attractive shadow line. Two profiles are currently tested and approved for New Zealand.
V – JOINT SHIPLAP CLADDING
INNOWOOD's V Joint Shiplap Cladding system comes in 25 mm thick boards with 'V' shaped tongue and groove shadow line rebated joints. INNOWOOD V Joint Shiplap boards overlap one another, concealing the fixing and locking in the boards to give a clean finish with effective board coverages of 105mm, 165mm and 205mm. These profiles can be mixed and matched to achieve varying board widths, creating a unique architectural feature.
SECRET FIXED SHIPLAP CLADDING SYSTEM
INNOWOOD Secret Fixed Shiplap Cladding system is available in board thicknesses of 33mm that delivers concave and convex shaped boards that utilises tongue and groove shadow line rebated joints. Our Secret Fixed Shiplap boards overlap one another concealing the fixing and locking in the boards to give a clean finish with board coverage of 150mm.
---
Screen System
Clip Fixing
INNOWOOD's Clipon Fixing Screen System is designed with screen profiles that are simply pushed in and clipped into place. Consistent spacing is achieved over the length of the spacer to create the most dramatic effects while giving you consistent alignment with flexible spacing between profiles. INNOWOOD's Clipon Fixing Screen System is designed for internal use.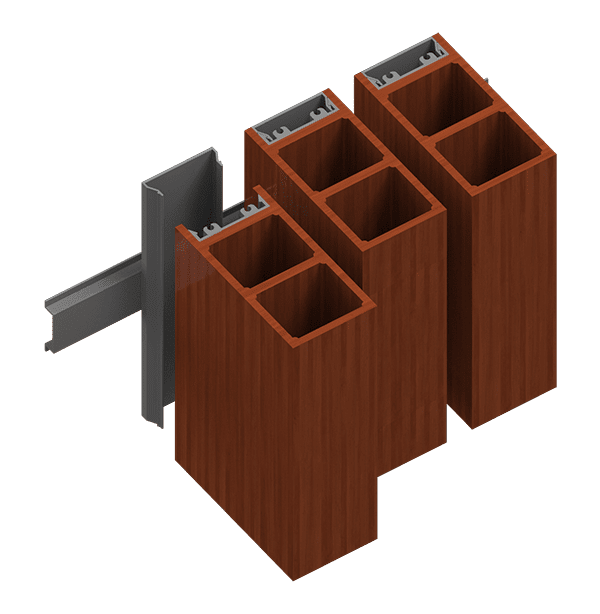 Snap Fixing
Our Snap Fixing Screen System creates perfectly straight lines. Battens simply push on and snap into place to support railings that are set out to the desired spacing.
Face & Rear Fixing
Our InnoScreen Face and Real Fixing system is a traditional external fixing method that caters to manual spacing to achieve the desired effect. Battens cater for face fixed or back fixed systems and are designed to simply screw over the structural support for ease of installation.
Environmentally Friendly Products
INNOWOOD products represent an ideal sustainable alternative to natural timber. Being 100% recyclable, Innowood offers one of the most sustainable and durable timber alternatives on the market. Manufactured predominantly from a natural wood bi-product, Innowood helps to prevent forest depletion through the sustainable use of recycled material and energy management. All cutting waste is 100% recyclable and all products produce low VOC emissions.
INNOWOOD uses a sustainable new high-tech ingredient and finishing process to achieve a wood grain texture to be the closest match to the look of natural timber, making it a sustainable timber alternative. INNOWOOD is an advanced composite material that utilizes the latest extrusion technology to convert recycled wood powder and resin material into various profiles to suit a variety of applications.
The new high-tech ingredient also makes the Innowood material insect, mildew and water resistant, with the further advantage of not splitting, cracking or rotting over time. Being a highly durable material, INNOWOOD remains the market leader for composite timber and serves as a sustainable environmentally friendly choice for architects, designers and end users.
Download the EPD